Do you think your winning personality will bowl us away? Is your lease for life strike-ing, in the best possible way? Do you love the hustle and bustle of a fun, fast-paced work environment? Then you might just be exactly what we are looking for on the Leisureplex Crew!
Leisureplex is Ireland's number one indoor entertainment brand, with 30 years experience creating a fun-filled experience for people of all ages. From bowling to soft-play adventure zones and everything in between, we provide indoor entertainment, whatever the weather, all year round! 
Whether it's your little ones' birthday party in our awesome Zoo Playland, a teen day out in the pool hall, date night, a corporate night out with a twist or a Galactic escape in Q-Zar, we've got all bases covered at Leisureplex.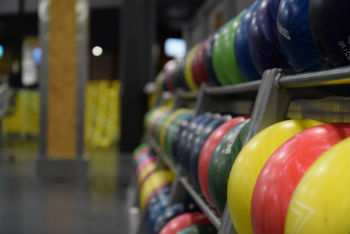 Leisureplex is where memories are made. A place where family and friends come together to laugh, bond and create stories and smiles. A haven for fun, a temple of entertainment. Our amazing teams are the backbone of everything that we do to create these unforgettable moments and memories, so it's safe to say our crew are the main cog in the Leisureplex engine.
From trainee to management each member of our crew is as important as the next, we really are all about the team! We are always on the lookout for team members who want to work in a hand-on, all-go environment, from hosting kids parties to being the first smiley face that the customer sees at our reception control stations, we want each and every Plex crew member to ooze energy and fun!
If you're a lively, enthusiastic, live-life-by-the-edge-of-your-seat kind of person, and you're in need of a fun new challenge, then we want to hear from you! Motivators, happy-makers and fun-lovers are top of our priority list, so if you fit the bill, it's time to take the first step in your new career at Leisureplex!
Interested?
Please complete the form below and a member of our Careers team will contact you with information on available positions.